I absolutely loved working with the ladies of LAB Salon + Brow Studio in 2018 and the visual branding content we produced is so reminiscent of the Brand Discovery package I currently offer.
When the owner Jessica and I initially met she knew that her website and branding needed a refresh after being in biz for a couple months and expanding her team, so headshots were in order and an added intro video for the salon would be perfect. She also agreed that having more lifestyle or shots of the stylists in action would be great for social and her website.
Putting more people and faces into your brand will help your potential clients and "cold audience" get to know you and trust you, and this is essential when it comes to salon services including permanent hair dye and microbladed eyebrows! Jessica decided on a chic and high vibe look for the photos and video, showing that her salon was very "city in the South Hills."
LIFESTYLE PHOTOS
It was one of the few GossBoss shoots where I worked entirely on location, but I loved being able to capture photos and video showcasing the exact environment where LAB clients are pampered. I also completely stepped outside of my comfort zone shooting with an assistant (Julie Kahlbaugh of JKFotohaus) who so graciously helped with an AlienBee off camera flash setup. Julie also captured all of the lifestyle images above while I worked on shooting the video footage for the intro video.
HEADSHOTS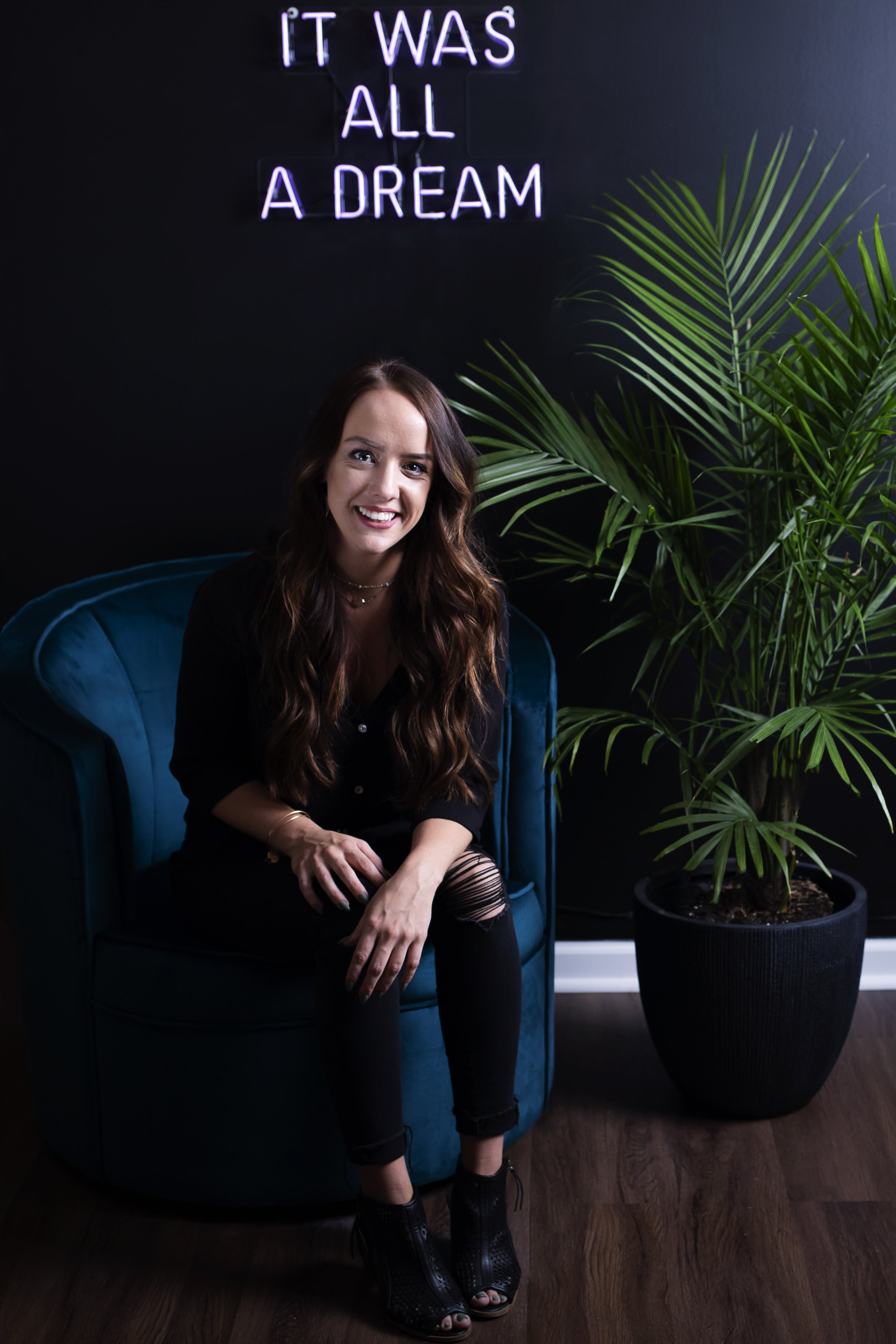 Sometimes it truly takes a village. With the help of Jessica who prepared for the shoot by arranging model clients and ensuring her stylists looked professional and also Julie who assisted me on location, I was able to pull off a really consistent (and super chic) look for LAB's visual branding - headshots, lifestyle photos, and intro video.
And it cannot go without saying that it was Jessica who made me feel whole by making GossBoss a blonde again!! ;)
Interested in updating your brand photography?! I'm happy to shoot in studio or on location. Fill out the form below and I'll be in touch!